Run samples
To check and evaluate the Antilatency tracking system, run any of the samples provided.
Additional Unity packages were removed from this SDK. Now you can find them on the Antilatency GitHub page:
Create a new Unity project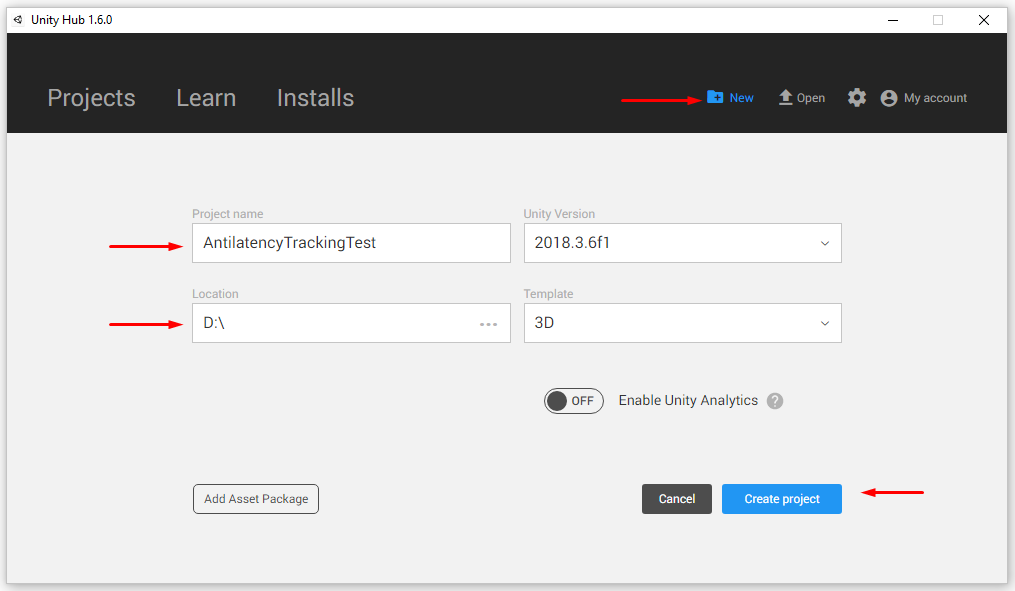 Import AntilatencyIntegration.unitypackage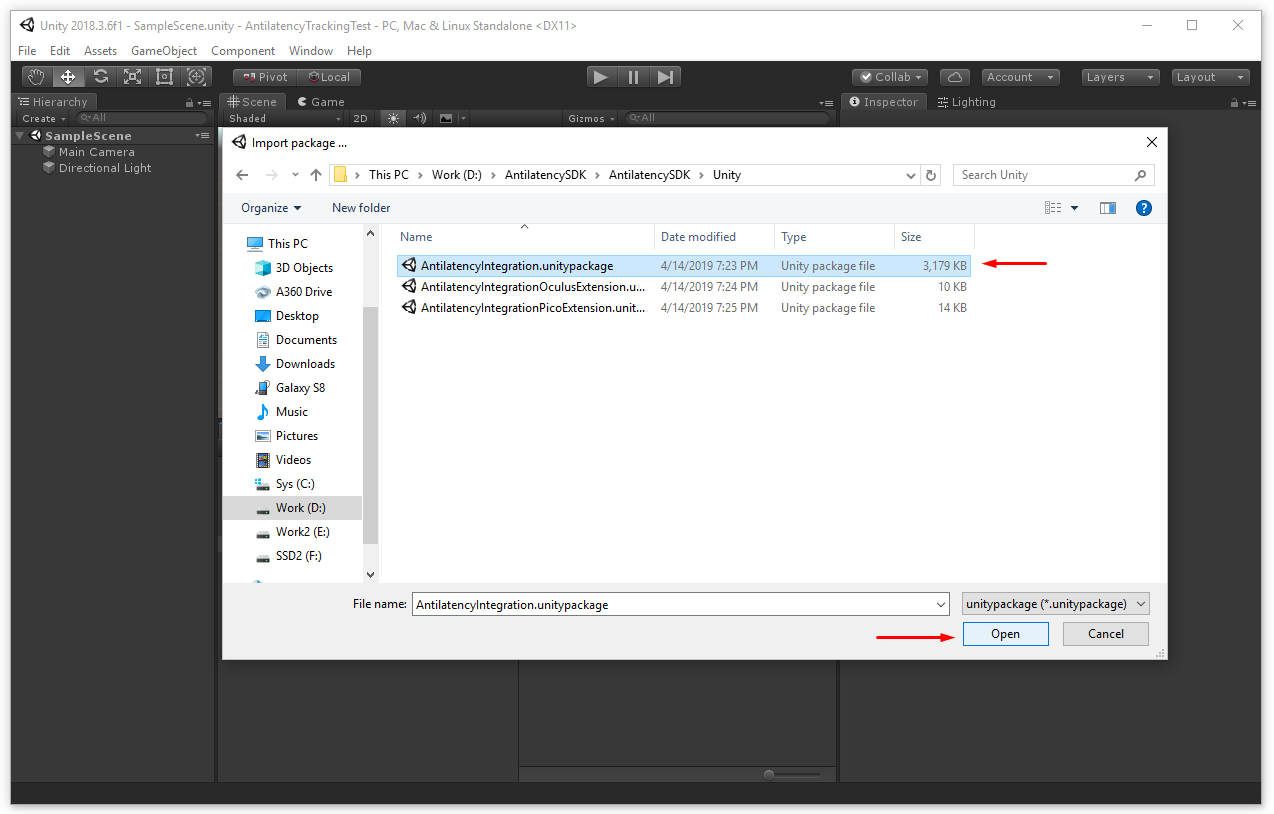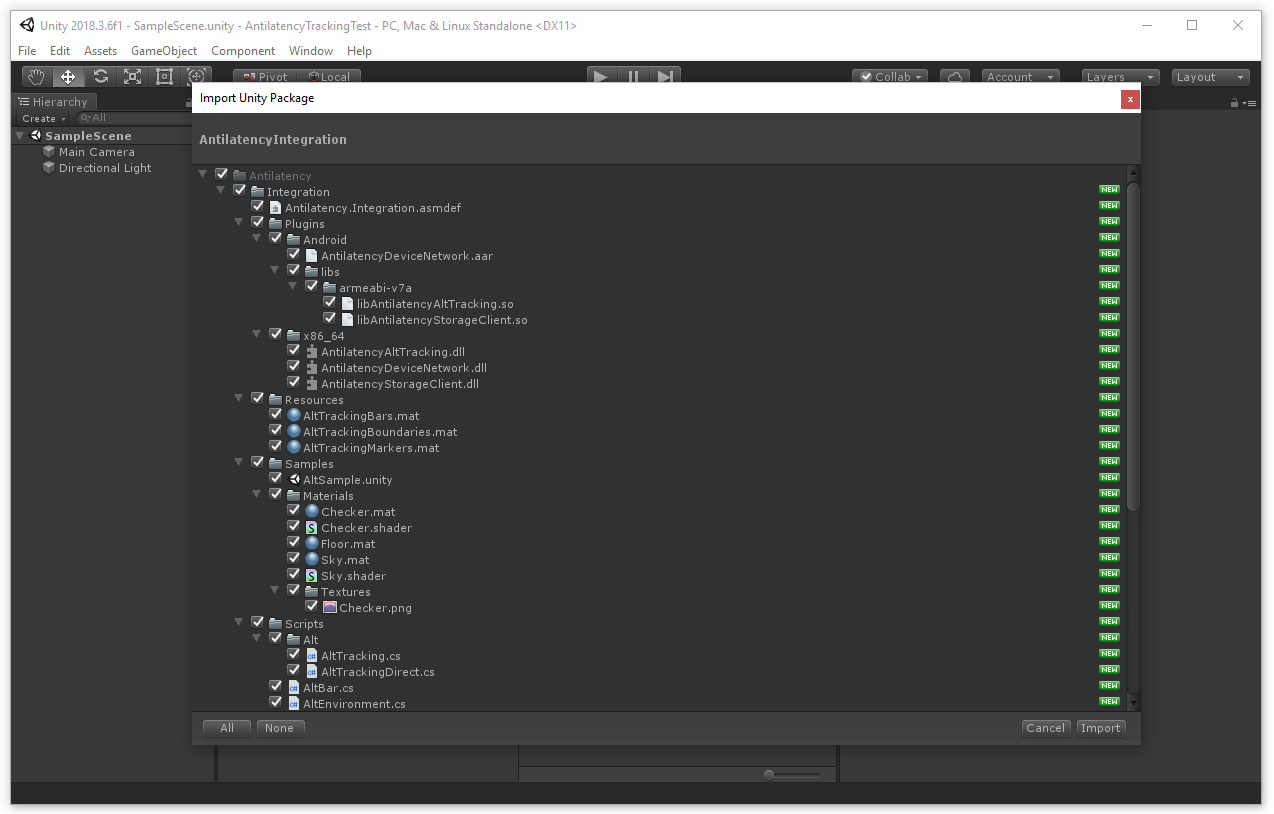 Open AltSample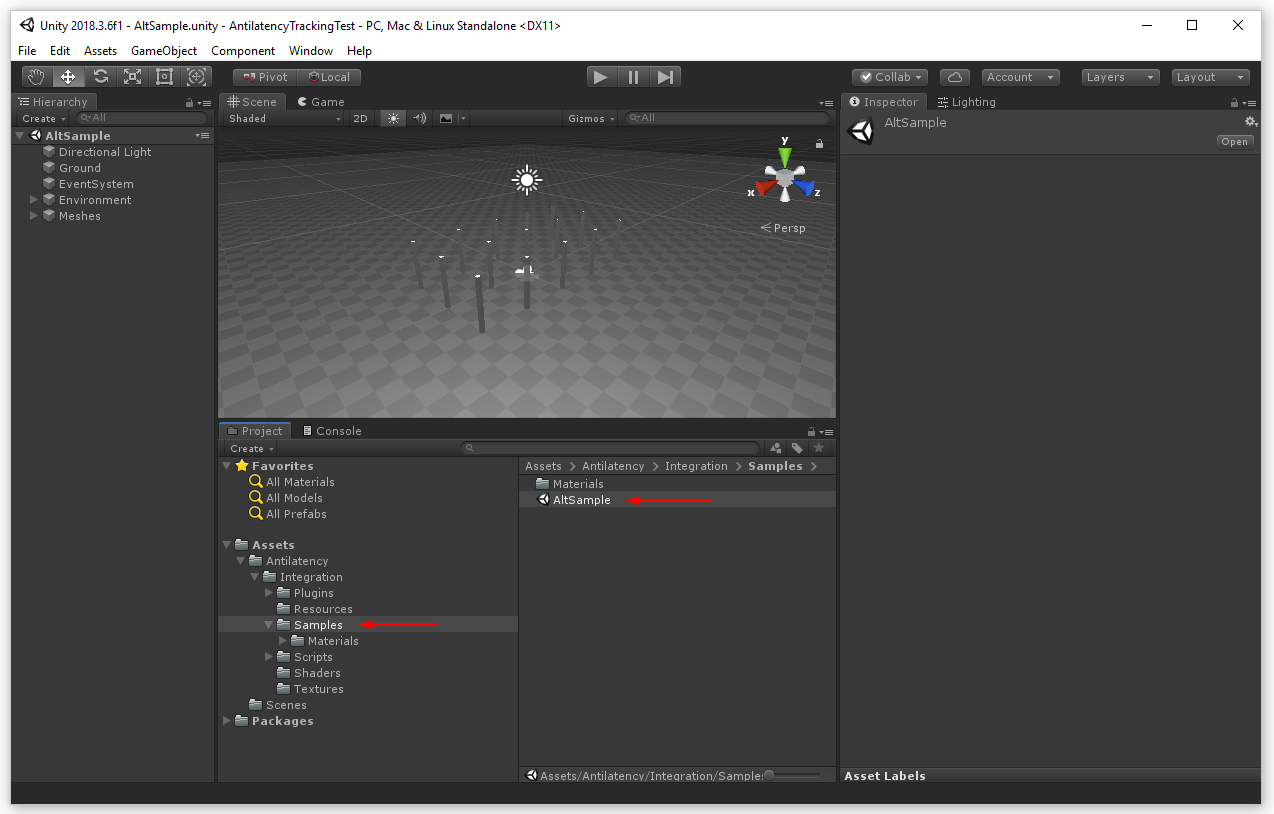 Run the sample from Unity Editor or build the sample.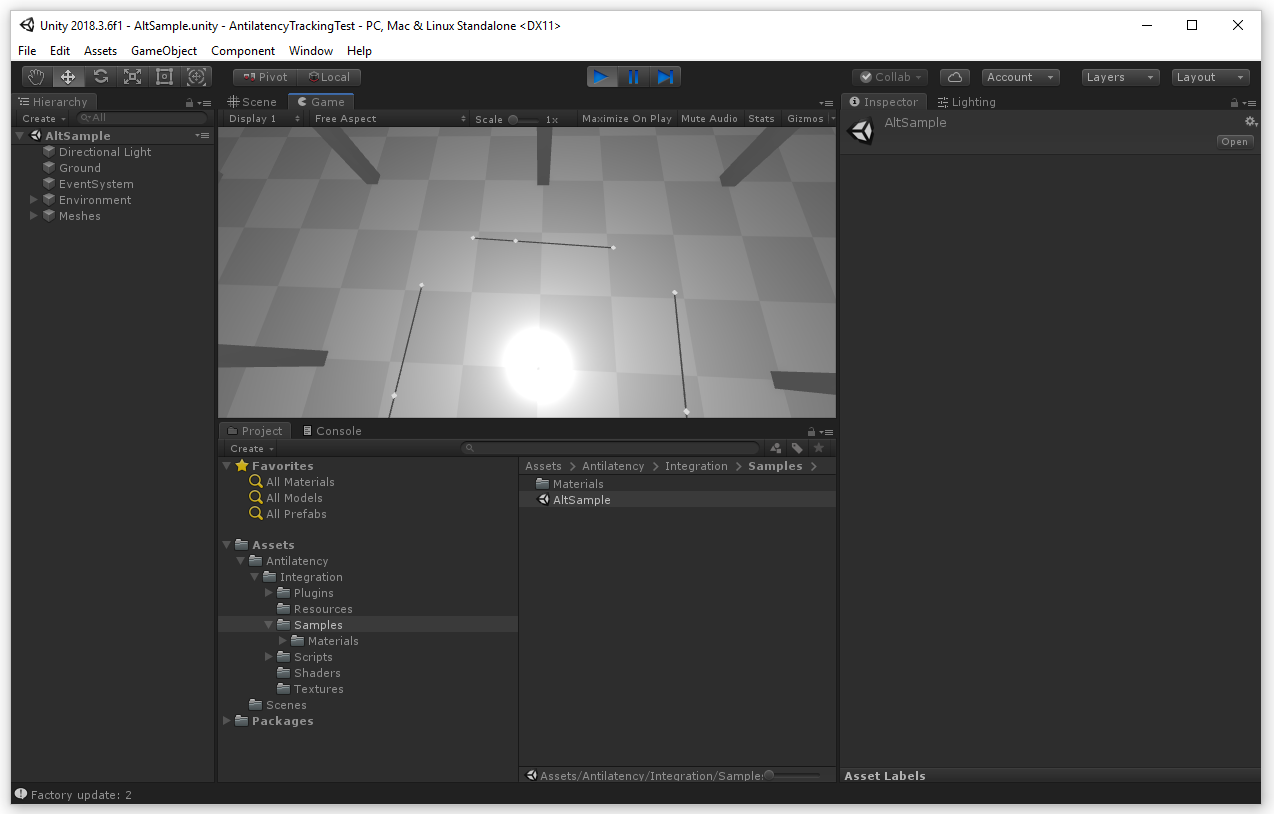 Connect the tracker to your PC with the USB socket provided.
If you need to run the sample on Oculus devices (OculusGo, Oculus Rift or GearVR) or Pico devices (Pico Goblin, Pico G2), additionally import the corresponding unitypackage.
Open the folder: NativeAPI\examples.
Build and run a sample from the samples provided.