2. Tracking area
2.1 Put the reference bars with markers on the floor as follows: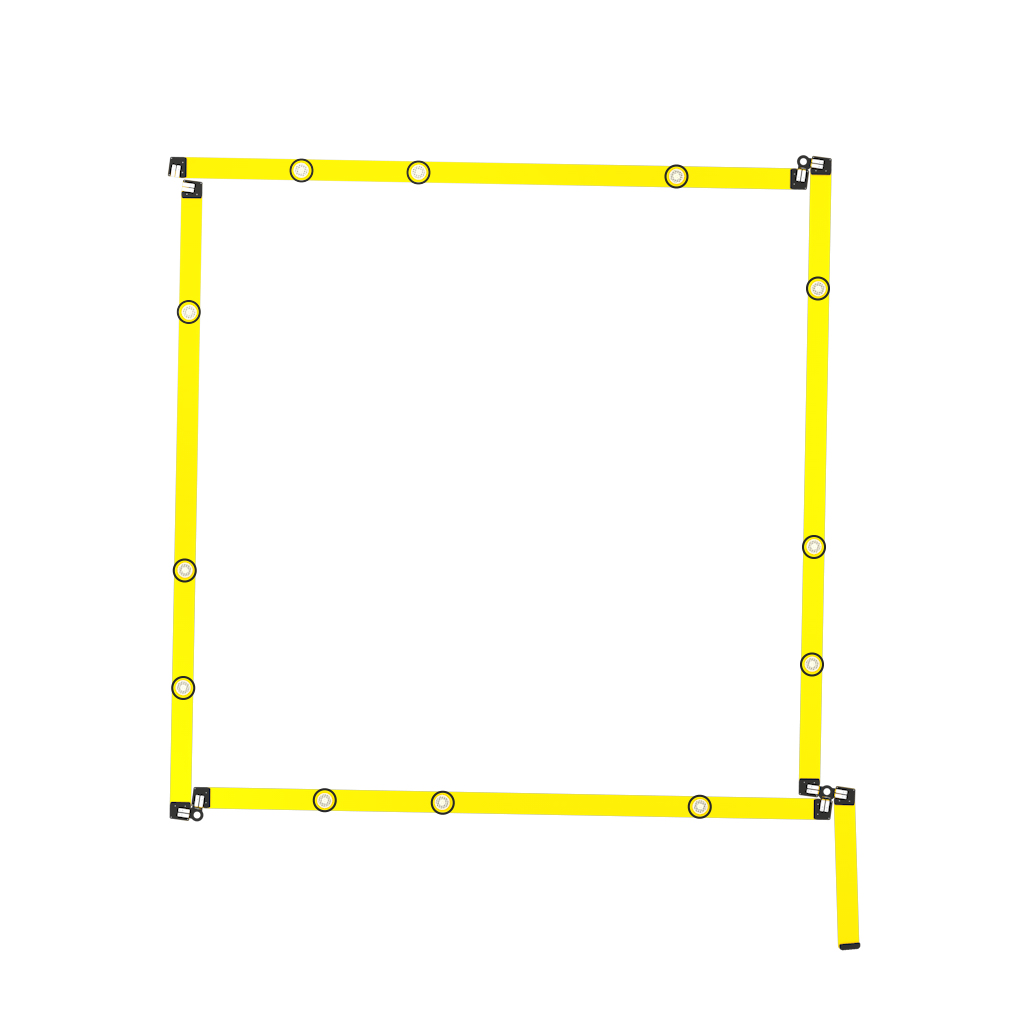 WARNING: Please note that the reference bars should face in the right direction. The direction of the bar is determined by the position of 2 markers close to each other. Parallel bars should face the same direction as follows:
2.2 Connect the reference bars to each other with the connectors.
2.3 Connect the power supply.
Please note that you will need an AC power cord compatible with your outlet (not included in the kit).
2.4 Cover the tracking area with the floor mats.
The standard DevKit covers an area of 2.4 x 2.4 m.
To cover more space please follow the instructions below.
You can setup the standard DevKit to cover an area of 3 x 3 m. In this case please setup the area as below and do not cover the inner area with the floor mats. Do not forget to switch the layout to DevKitExtended in AntilatencyService software on the next step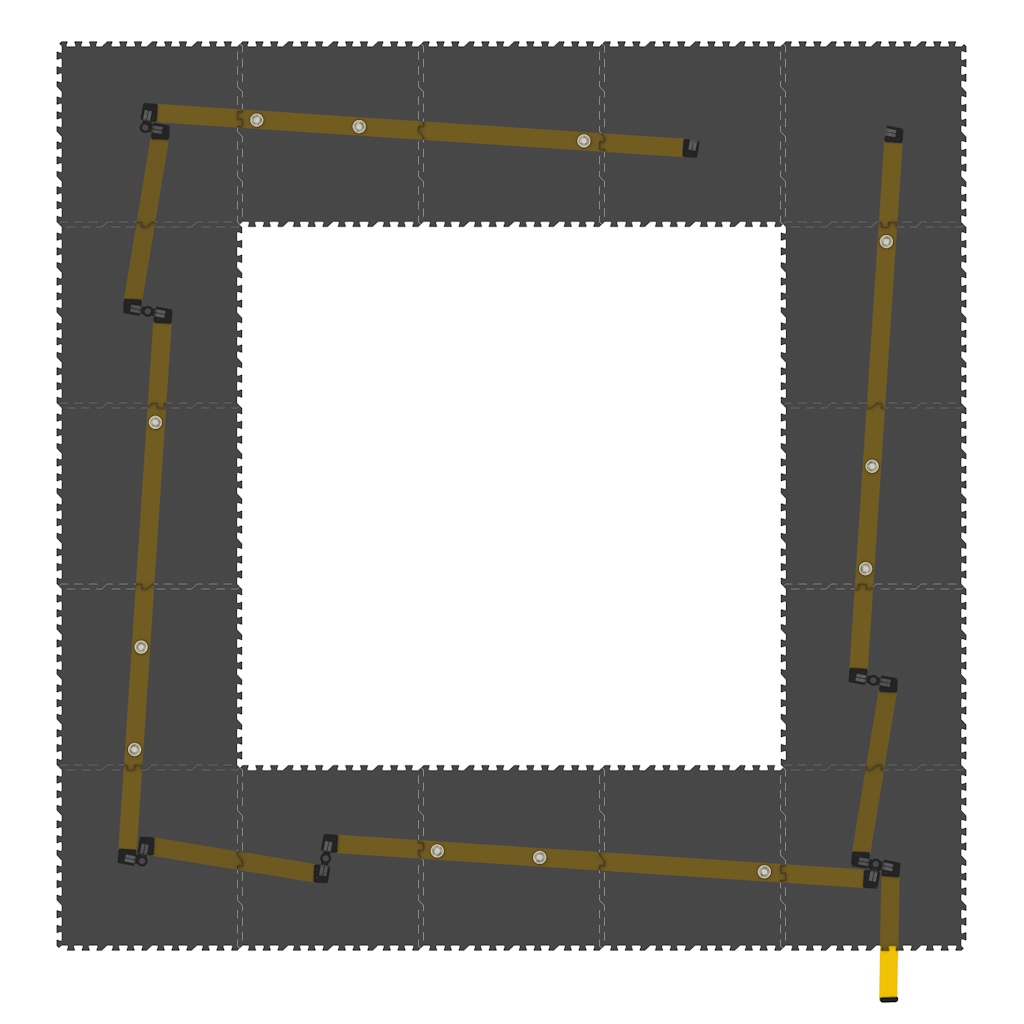 You can combine the 2 DevKits into one area. In this case please setup the area as below. Do not forget to switch the layout to DevKitExtended in AntilatencyService software on the next step